Our Products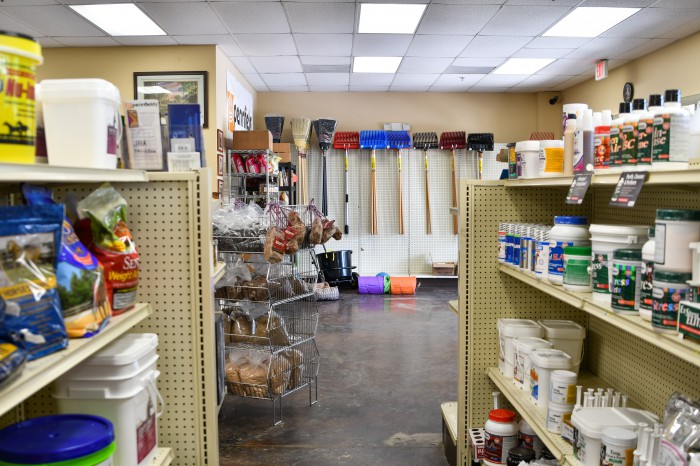 Gold Coast Feed is proud to offer the highest quality products for equestrians in the South Florida region. We carry several different types of hay, shavings, bedding, and feed brands, as well as a full selection of retail products and brands.
Hay
We carry Alfalfa, Orchard, Orchard/Alfalfa, Timothy, Timothy/Alfalfa, Timothy/Orchard/Brome in store throughout the year!
2-String Bales from $15.95 – $26.95
3-String Bales from $39.95
Shavings
We carry a variety of shaving/bedding  types and brands in store, available for pick-up or delivery.
Shaving/Bedding prices range from $5.60 – $6.75
Flake Sizes: Small, Medium, Large, and Blended with options ranging from 4-12 cubic feet per bag
Retail Products:
– Barn Supplies
– Clothing
– Dog/Cat Products
– Electrolytes
– Equine Wormer
– Fly Relief & Spray
– Grooming Supplies
– Horse Treats
– Medical Supplies
– Supplements and much more!
Feed Brands
Store Hours 
January – April
Monday – Saturday: 8:00 a.m. – 5:00 p.m.
Sundays: 8:00 a.m. – 4:00 p.m.
May – December 
Monday – Saturday: 8:00 a.m. – 5:00 p.m.
Daily deliveries to PBIEC/AGDF show grounds
Weekly deliveries available from Jupiter, FL – Delray Beach, FL
Call (561) 793-4607 to schedule your delivery today!